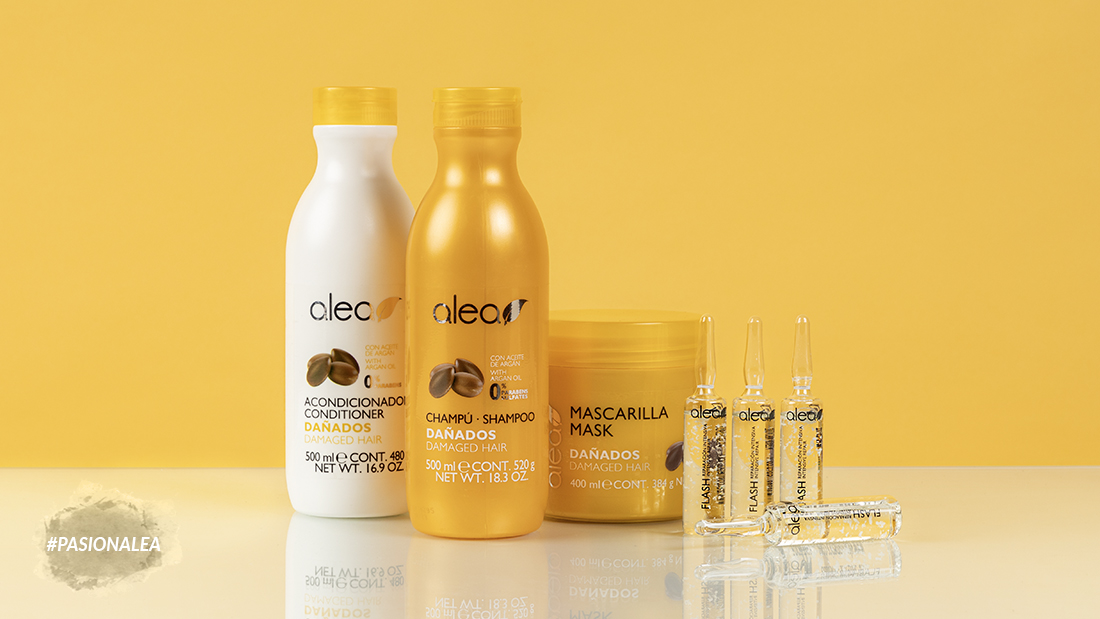 05 Apr

What do I need to repair damaged hair?

Hair that is damaged, frizzy, brittle and lacks energy needs specific treatments that provide the hair fibre with the nutrients it needs to recover, revitalise and restore.

Repair your hair with the damaged line!

Alea Cosmetics offers a complete treatment for damaged hair, a ritual that restores the hair fibre from the first application, repairing the ends and brittle hair. The result is a strong and nourished mane.

The damaged line consists of five products: shampoo, mask, conditioner, serum and ampoules.

 

What ingredients are found in the damaged line?

There are key ingredients that the hair fibre needs to restore itself. In the damaged line we have collected and combined the best extracts to achieve repaired, strong and vital hair.
Silk proteins:

repair damaged hair, make it silky and shiny.

Argan oil:

is the secret to a healthy, shiny and bouncy mane.

Olive oil:

cares for the hair, nourishing and moisturising it.

Moringa oil:

provides an anti-ageing effect to the hair.

Diamond powder:

provides luminosity and hardness.

Provitamin B5:

repairs damaged hair and provides deep nourishment.

Ceramides:

seals the most extreme area to protect it and give it strength.
And if you are interested in articles like What do I need to repair damaged hair? you want to be up to date on the latest trends, know daily tricks to take care of your hair or how to look the latest, do not hesitate to follow us on our Facebook, Youtube or Instagram pages.