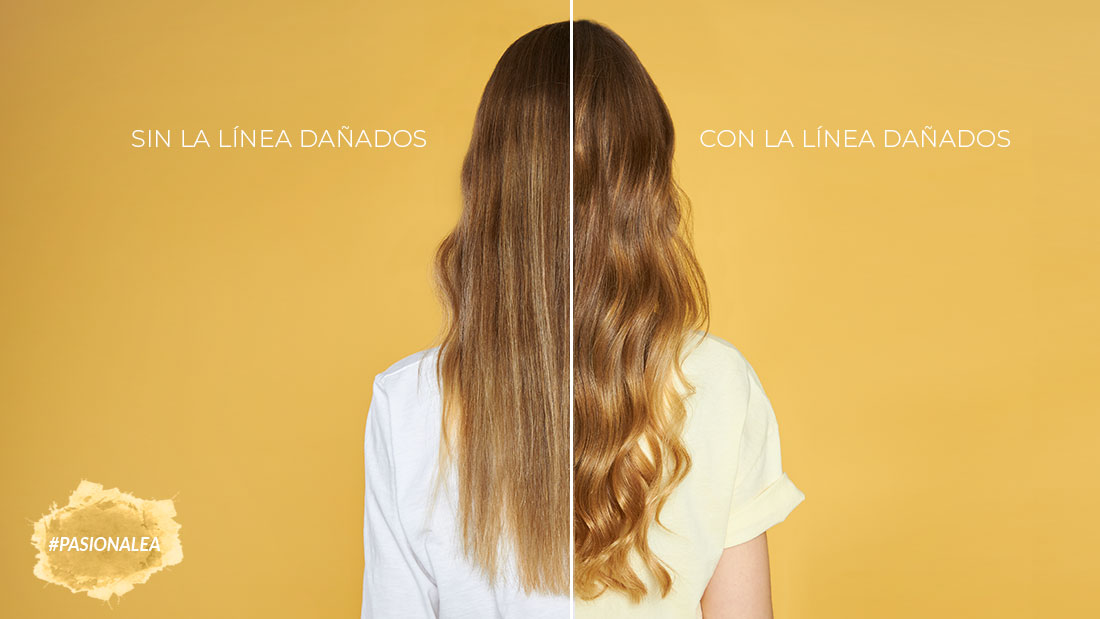 13 Jan

How to repair damaged hair?

There are many ways to repair damaged hair, but which are the most effective? Experts are clear, there are 5 commandments you should follow to repair and show off your well-groomed hair.

1. Use specific products for damaged hair. We recommend theDamaged lineline, a ritual of products that restores vitality and repairs the hair fiber.

For a deep repair we recommend: 1 application per week of the Flash Ampoules for 3 months. This intensive nourishing product will help you to achieve strong, nourished and shiny hair.

On a daily basis, in your washes, use the Damaged Shampoo to repair and protect your hair. After shampooing, apply the Damaged Conditioner o Damaged Mask, alternating them to provide extra vitality and hydration. Finally, complete the ritual with the capillary oil Mediterranean Elixir. A combination of the best oils that deeply nourish, restore hair balance and repair split ends.

2. Avoid excessive use of hot styling tools, such as flat irons and blow dryers. Overuse of these tools can damage the hair fiber.

If you are going to use them, we advise you not to use them at a very high temperature or to use them after washing when the hair fiber is more hydrated. Of course, don't forget to use quality tools that are designed for optimal care of your hair.

In the case of flat irons, we recommend the Therapy Straightenera professional infrared tool that helps repair hair thanks to its titanium and ceramic plates that heat the hair fiber from the inside out, helping to repair split ends.

3. Avoid using harsh chemicals on your hair, such as coloring or bleaching.

Chemical products can be aggressive to the hair fiber. It is important, in case they are used, to find those with treating properties. Alea Color is a maximum coverage hair color that contains oils for maximum comfort of the hair fiber.

4. Treat hair with natural oils that nourish and strengthen the hair fiber.

As mentioned in point 1, it is important to include a deeply nourishing hair oil in our routine. The Mediterranean Elixir is born from the combination of olive oil, moringa oil and argan oil. A formula rich in vitamin E, antioxidants and vitamins that give hair back its rejuvenating and shiny appearance.

5. Avoid tight hairstyles and use soft, wide bristled brushes.

Brushing can be an aggressive process if it is not done delicately and the right tool is used. In our Full Recovery Kit you will find the Damaged treatment line and a wide professional hairdressing brush to provide the care that damaged hair needs.

 

If you are interested in more articles like How to repair damaged hair? or want to keep up to date with the latest news on hair care, benefits for your hair and trends, follow us on our social networks at Facebook, Instagram y Youtubeor subscribe to our newsletter to be informed of all the latest news.