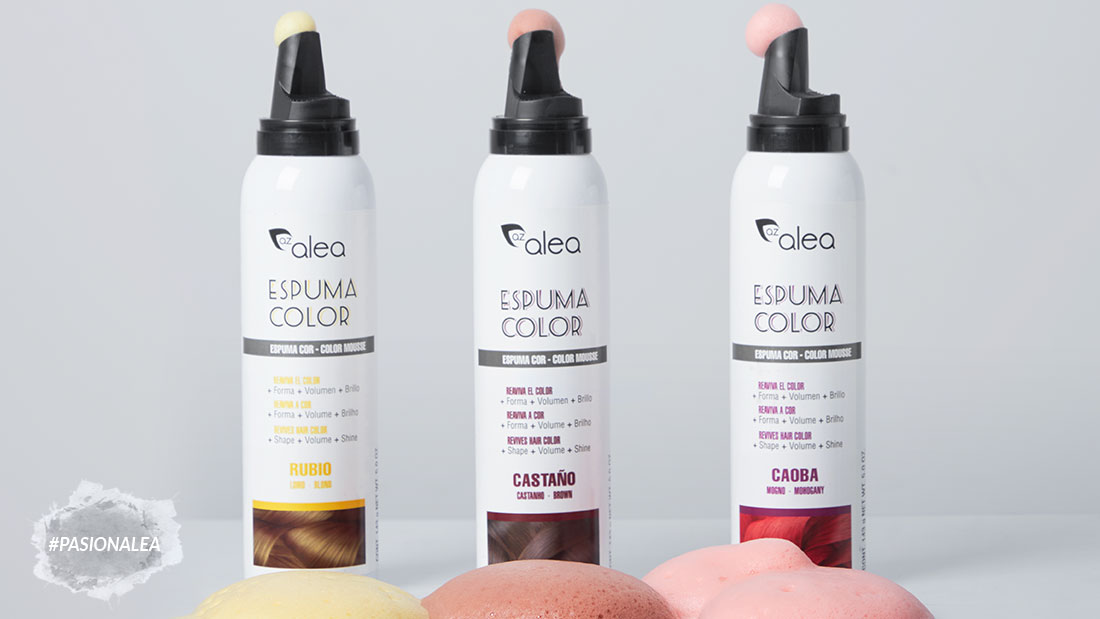 01 Jun

How to extend the colouring?

Have you heard of Colour Foams? A marvel that allows you to lengthen the time between colouring, neutralise unwanted reflections and reinforce the intensity of the tone. All this with a practical and simple application as if it were a traditional mousse.

Revive the colour of your hair!

The new Colour Foams are foams with colouring pigments that add intensity and shine to your colour, whether natural or dyed. These pigments allow the hair to be tinted, revive the tone and add natural shine. In addition, its formula contains fixative polymers that give volume to the hair fibre and protect the hair to maintain the colour for longer. It is an ammonia-free formula, so the pigments will disappear after washing and you will be able to show off your natural hair again.

How to apply the Colour Foam?

The Colour Foamr is an easy, practical and convenient way to add intensity to your colouring without the need to re-colour. It is applied like a traditional mousse, with damp hair we spread the Colour Mousse evenly throughout the hair and comb as usual. With this simple step we will achieve not to lose intensity in the dyed hair, provide shine, lengthen the time between colouring and mattify/neutralise the unwanted reflections.

The extracts that make it possible for your hair colour to stay the same as the first day:
Colouring pigments:

add intensity and shine to your colour, whether natural or dyed.

Fixative polymer:

creates a protective layer on the hair to maintain the tone longer and correct unwanted highlights.

Ammonia free:

you can apply it whenever you want and it will be removed with washing.
For a natural result it is important to choose the right shade for your Colour Foam. We have 6 shades to suit any hair colour: auburn, auburn, ash, pearl grey, silver and blonde. Which shade suits you?
How to remove Coloured Foam?
As mentioned above, the Colour Foam does not contain ammonia, but neutralises unwanted highlights or revives the colouring thanks to its colour pigments and fixing polymer. With washing, the natural/tinted tone is removed and becomes visible again prior to application.
If you want to continue caring for your colour during washing, we recommend using the coloured line, a line created with walnut wood extract that acts as a natural colour protector and pomegranate extract that provides antioxidants.
And if you are interested in articles such as How to lengthen your hair color? you want to be up to date on the latesttrends, know daily tricks to take care of your hair or how to look fashionable, do not hesitate to follow us on our Facebook, Youtube or Instagram pages.